Thank You For Your Service!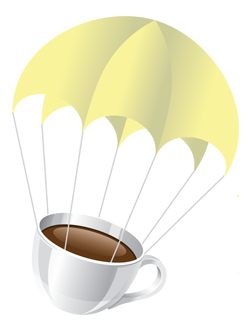 The Jump Story
At Morning Jump Coffee, we serve up delicious, fresh brews to jump-start your day! Our drive-thru coffee shop is a veteran-owned and operated company that proudly serves Fort Bragg. Home of the 82nd Airborne Division and Special operations forces, we opened Morning Jump Coffee to serve the Soldiers to whom we are so thankful.
Jump Menu
We pride ourselves in serving unique beverages that you won't find in any other coffee shop. Whether they are new to the market or drinks we create ourselves, you're sure to find our selection offers the best cup of joe in town.
You can expect the same careful attention and fresh ingredients when you pair your drink with one of our breakfast sandwiches or appetizing paninis.
Follow Jump
Keep up with Morning Jump events and daily specials

Mon–Fri - 6am - 1pm | Sat & Sun 7am-1pm
106 S Bragg Blvd, Spring Lake, NC 28390