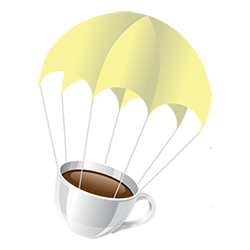 We would love to hear from you 🙂
If you have any questions or comments, please contact us using any of the information below.
Mon–Fri - 6am - 1pm | Sat & Sun 7am-1pm
106 S Bragg Blvd, Spring Lake, NC 28390
Do you want to join our family? At Morning Jump Coffee, we want individuals who fit our team of bright, hard-working, and fun baristas! We know the experience of getting our coffee is just as important as the coffee we serve. Click the application button below to submit your application and resume.

"Great little drive thru spot. Tried a flat white, plain latte, All American latte, Golden Knight latte, egg sausage and cheese croissant sandwich, and a lox salmon bagel. They were ALL delicious! And the staff was super friendly and helpful! We went two days in a row, and I'll recommend it to anyone going to the Ft. Bragg area."
"Every time I come here, I get the blueberry bagel breakfast sandwich. Best bagel I've ever had. And any coffee you order will be a good coffee, I've never had a bad experience here or a bad meal."
"The absolute best coffee in Fayetteville. I have been on a TDY for two weeks now, and so far, I have had less than ideal coffee drinking experiences, until drinking my first coffee here."
"Finally stopped here for the first time after driving past dozens of times. So glad I did! I got black coffee and a sausage bagel sandwich. The bagel was one of the best I've ever had, extremely soft, perfectly charred, and very flavorful. The coffee wasn't at all bitter and was very smooth. Can't recommend it enough! The line was a bit long but I was pushed through very quickly."